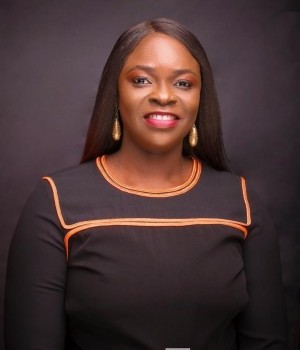 Adenike Adebola
Marketing Director
Guinness Nigeria PLC
Adenike is the Marketing and Innovation Director and a member of the Guinness Nigeria Exec Committee. Guinness Nigeria is Nigeria's only total beverage alcohol company distinguishing itself from the rest of the industry for its portfolio of some of the worlds most loved brands with rich history and a pedigree of exceptional quality including Guinness, Johnnie Walker, Smirnoff, Baileys, Cîroc, Orijin, Gordons, Malta Guinness and Dubic to mention a few. Adenike oversees Marketing, Reserve, Innovation and the portfolio strategy for Nigeria.
Prior to her appointment to the top marketing job for Guinness Nigeria, Adenike has held many roles local and internationally. Most recently she was Portfolio Director, Spirits. Prior to that she was based in London accountable for Guinness' communications for Africa and for leading Diageo's non-alcoholic agenda for Africa spanning 15 countries. As a younger marketeer Adenike was an embodiment of a dynamic thinker-doer, building a personal trademark of sustainable growth through the transformation of brand equity and long-term commercial performance.
Adenike' s leadership is premised on a personal belief that being the best version of yourself everyday requires courage and commitment, that choice to be brave is yours and yours alone especially if you are a woman. She is currently a member of Diageo's global task force on Inclusivity and Diversity, leading a new wave of brand accountability and participation with tackling negative female stereotypes in the media and in advertising.
She Joined Guinness Nigeria in 2005 as a Brand Manager from UACN, with a primary degree in Food Technology, she holds an MBA from the University of Manchester, UK.
Adenike is married to Toyin and they have 3 children.