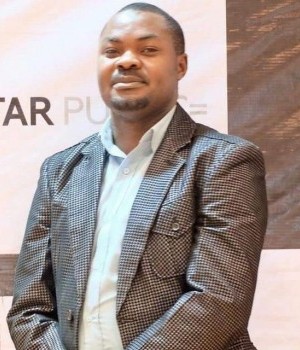 Samuel Akinrimsi
Category Manager
HPZ Nigeria
Samuel is a trailblazer and coach with captivating skills whose quest for knowledge and enduring impacts is phenomenal. His career traverses around marketing, sales and business development in the B2C and B2B terrains with 14 years post NYSC work experience filled with indelible track records.
Currently, he manages Haier Thermocool Freezer brand (the undisputable market leader). With his current role in perspective, Haier Thermocool Freezer under his watch has continued to witness steady growth YoY, thus enhancing bottom line of total business.
He has been responsible for record breaking initiatives which have seen him grow tremendously in his career. Amongst these are: Billion naira valued trade promotional campaign at Eko Supreme Resources Nig. Ltd; Co-launched NIGERIA's FIRST INVERTER CHEST FREEZER.
The dynamism of his skills set has been enhanced by his work experience in companies such as AIMS Asset Management Company (Portfolio Manager), Nycil Ltd (Sales Engineer & Commercial Officer), Nagode Industries Ltd (Sales Manager), Eko Supreme Resources Nig. Ltd (BDM & Brand Manager) and PZ Cussons Nig. Plc (Category Manager).
Samuel, a graduate of Industrial Chemistry (AAUA) and alumnus of the African Leadership Forum (ALF/DLTW) advanced his business skills with an MBA from the University of Lagos and has membership with ADVAN, NISP, NIM and CIM (in view). He is the immediate past chairman of AAUA Alumni Association, Lagos Branch.
His mission: "Making You Better Than I Met You".
His Message: "In the world of success, there is no room for excuse."